Lab Cave has achieved more than 200 million organic downloads with its own titles and provides ASO and Ad Mediation services for mobile Apps and games. Part of Fibonad Grоup, the largest Spanish digital advertising group offering Branding, Performance and Publishing services.
Key features
ASO: Proprietary technology to improve organic traction
MONETIZATION: Get the most of your users
MARKETING: Grow in UA and distribution
ANALYTICS: Only data-driven decisions.
Key person
Enric Pedro-CMO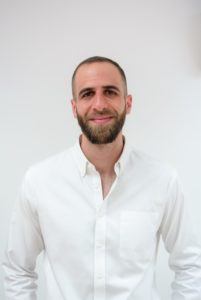 Enric Pedro CMO Interactive Media MA (London College of Communication). Over 8 years of experience in mobile for SaaS, performance advertising and app development (Spain, UK and USA).
Lab Cave Info
Lab Cave News
App Promotion Summit Berlin 2018 highlights Posted on December 17, 2018 by Artyom Dogtiev

...Readdle,Maria Fossarello,Social Media And Search Channels Team Lead, Blablacar,Enric Pedro,CMO, Lab Cave,Moshi Blum,Head Of User Acquisition, Viber.
Lab Cave Insights
Lab Cave Rankings