Mobile analytics platform Mixpanel has announced a new feature named Codeless Mobile Analytics, a simple way for marketing teams to add tracking requests to apps, without involving developers, doing any coding, or waiting for app store approval.
Its use requires the installation of the Mixpanel SDK, where through a browser window, it's possible to check app usage. These statistics range from how users are interacting with the app, which features are popular, and where users are clicking. The UI is easy to use, and no code needs to be entered or amended.
Mixpanel has introduced Codeless Mobile Analytics, a simple way to add tracking to mobile apps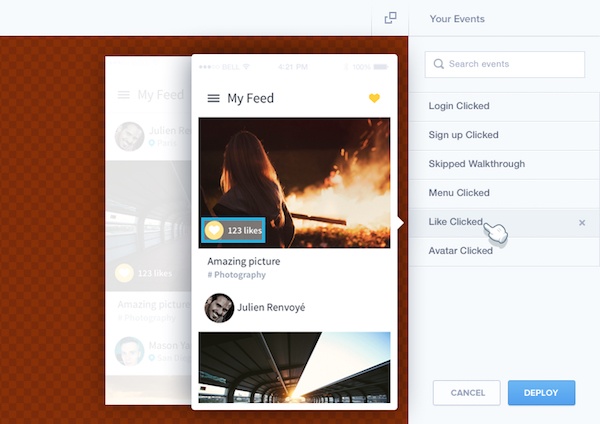 A Deploy button sends the changes live, and there's no need to wait for a revision of the app to be approved by the app store. The idea is to reduce the dependancy on developer teams, and to minimise not only wait time for app alterations, but also fragmentation caused by different apps being used.
If you're interested in trying out Mixpanel and the Codeless Mobile Analytics, there's a free trial option on its website here.