Unity Technologies, best known for its app development platform, has launched Made With Unity, an interesting take on the continued battle to help improve app discovery. Announced in a blog post, the company says it wanted to go "beyond a simple gallery page," and has instead created a place for developers to share stories about the games and apps they're making.
"The site's purpose isn't aimed to be focused on the tech, in fact, just the opposite," it states, adding "It's a destination for game developers to speak to their audiences and offer an opportunity for amazing ideas to be discovered."
Made With Unity is a new way for developers to promote new apps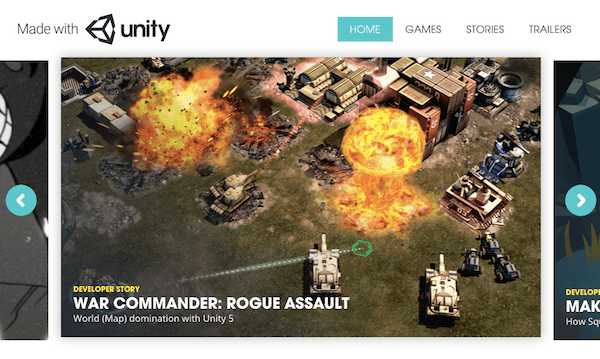 There are no official rules on the articles Unity will publish, only that they shouldn't exceed 1200 words, and should be on a specific subject related to app development, about which there is an interesting story to tell.
The site is live here, with a variety of stories already published. Developers with a Unity account can sign-in here to find out how to submit their own content.