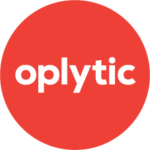 Andrew Degenholtz brings some 20 years of experience as an active participant and innovator in magazine circulation and mobile app marketing to his current position as president of Oplytic, LLC, which he founded in 2009. The company offers a variety of tools to help its clients acquire engaged and paying mobile users. He is a member of the Alliance for Audited Media digital edition task force, created to develop best practices for acquisition of digital magazine subscribers.


Once upon a time, marketers wrote copy on Remingtons and enjoyed three-hour lunches while waiting for their words to be typeset and print-ready. But things have heated up since those water cooler days of yore.
Back at the last turn of the century, Funnel Marketing was introduced to map a customer's four-step journey from 1) Awareness, 2) Interest, 3) Desire, and 4) Action. But this was way before mobile devices were around. As such, old-school ad practices have graduated into a new Mobile App Marketing Funnel.
App marketing funnel


Step 1: Awareness and Interest
Yes, traditional WOM (Word Of Mouth) methods still apply today, but so do newer approaches such as ASO (App Store Optimization). Organic exposure generated by marketing promotions and email blasts, social media interaction as well as press and public relations is now needed to compete with more than a million other apps currently vying for consumer attention.
Step 2: Consideration
Twenty-first century consumers don't just listen to marketing messages, they also hear what other consumers are saying. In order for brands to build trust with their target markets, they must receive and reveal their glowing press reviews—and more importantly high app ratings from customers—on their app store pages since recent studies suggest more than 80% of consumers won't even consider an app with two or fewer stars.
Step 3: Conversion
"If a tree falls in a forest, does it make a sound?" may always be debated, but it's clear when mobile customers act, it must be measured in order for brands to make sound decisions on current and future app campaigns. That's because marketers rely on conversion metrics to accurately gain insights on customer behavior, and consequently find ways to engage users and optimize strategies. A top app analytics agency can provide game-changing data detailing when a user downloads an app, signs up for an in-app subscription, makes an in-app purchase, or sets up an app account.
Step 4: Loyalty and Retention
Connecting with customers will always be the cornerstone of marketing. And with today's technology, brands can reach out more often than ever before. But quantity should never be mistaken for quality. Send out relevant Push notifications, compose personalized messages that pertain to customers' interests, upload fresh content, offer valuable loyalty programs, and provide wanted app updates. Last but not least, make sure to enlist customer opinions since recent research shows 98% of app users are likely to leave feedback when a brand requests it. Marketing Mad Men of the past never saw numbers like that.