LinkedIn has announced wide-ranging restrictions to the use of its open APIs, cutting developers off from all but the most simple use cases.
The social network for professionals said it will be "refocusing" its Developer Program from primarily open APIs to partnership integrations with bigger software developers, such as Samsung, Evernote and WeChat. This means smaller devs are left with only a few options when it comes to LinkedIn's open APIs. These options include the following:
Allowing members to represent their professional identity via their LinkedIn profile using our Profile API.
Enabling members to post certifications directly to their LinkedIn profile with our Add to Profile tools.
Enabling members to share professional content to their LinkedIn network from across the Web leveraging our Share API.
Enabling companies to share professional content to LinkedIn with our Company API.
LinkedIn's director of developer network Adam Trachtenberg said: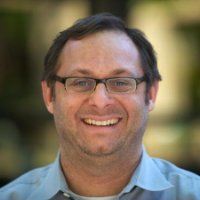 "For many developers, we understand that today's changes may be disappointing and disruptive, but we believe these changes will provide further clarity and focus on which types of integrations will be supported by LinkedIn."
LinkedIn's decision to close its open APIs perhaps shouldn't come as a surprise. A company spokesperson told Wired that the move will help tackle "spammy" apps and sites "that are using LinkedIn to grow their membership, which we don't think is in our users' best interest." But the company also obviously wants to keep traffic flowing through its own site and mobile app in order to maximise engagement. This is nothing new, Twitter did the same in 2012 and Netflix followed suit last year. Such moves may be good for engagement and monetisation but, as many argue, they can also result in less innovation and an ultimately less fluid and open web.