Mobile ad and monetization platform Leadbolt has introduced rewarded video ads to its Direct Deals Marketplace, ready for developers to integrate into their apps. Rewarded videos are growing in popularity, and are an excellent way to not only get users engaged with ad content, but also providing fun incentives to continue using the app in which the video is displayed.
Rewarded video ads "surprise and delight" users by offering in-app rewards for watching a video
Leadbolt's rewarded video ads are available as either a 15 or 30 second spots, and get pre-cached to ensure users don't have to wait for playback to start. All its rewarded video ads contain handy user controls for muting audio, replaying the ad, or closing it. A static interstitial ad appears when the video ends, directing the user to the app or a chosen URL.
Leadbolt's videos are pre-cached for speed, last up to 30 seconds, and can play full screen
In addition, Leadbolt's rewarded video ads offer:
Smart algorithms for improved contextual delivery of ads.
Videos which adapt to landscape or portrait viewing.
No buffering or loading time.
Videos play automatically.
Developers are free to decide where the rewarded video ad appears in an app, and what reward to offer viewers. Most ads provide users with virtual currency to use in-app, but extra lives, replay options, or game-specific gems or other rewards are also common.
Rewarded videos with Leadbolt show a clear call to action, and a replay option
Campaigns can be run using Leadbolt's CPM, CPI, or CPC pricing models, and it's free for developers already signed up to the Direct Deals Marketplace to browse the ad options, which can be instantly activated. Leadbolt members not signed up to the marketplace should contact their account manager for more details, or visit the website here to apply for access.
By watching a rewarded video, users receive a variety of in-app items in return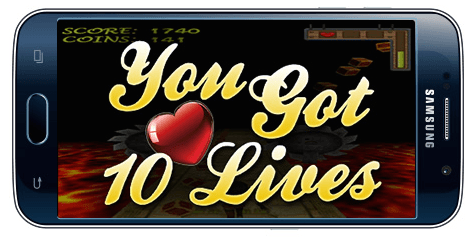 Video ads are shaping up to be the big trend in app and mobile game monetization this year and Leadbolt's rewarded solution is one of the leading offerings in the market right now. You can find out more about how to monetise using Leadbolt's rewarded video ads here.