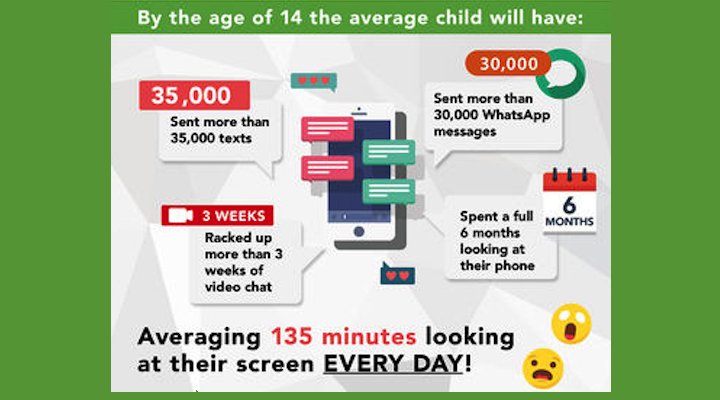 By the time a child is 14 in the UK, six months of their lives has already been spent looking at and using a smartphone, research from device maker Monqi has found. This includes sending 35,000 SMS, 30,000 WhatsApp messages, and three weeks worth of video chats.
Kids under the age of 14 spend an average of 135 minutes each day using a phone, ten minutes more than the adults surveyed. An hour each day is taken up browsing social networks like Snapchat, Instagram, and Facebook.
The top reasons kids list about owning a phone is staying in touch with friends and playing games, and 40% said they would feel lost without a smartphone. Additionally, 6 out of 10 claim they check their phones first thing in the morning and last thing at night.