Keith Smith, co-Founder and CEO, originally hails from the Pacific Northwest and now calls New York City home. Keith spent the initial years of his career working as an analyst at a few financial institutions before founding CyberMortgage and then Zango. Keith was most recently co-Founder and CEO of BigDoor, which provides loyalty programs to large consumer brands, including; NFL, MLB, CBS, Viacom, and Starbucks. A successful entrepreneur, Keith regularly lends his time to early stage startups via TechStars and also serves as an advisor, investor and board member for multiple tech startups.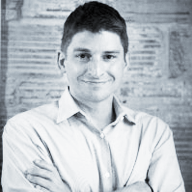 What's your job title and what does this involve?
Co-Founder & CEO
Where do you work in the app industry and what does the company do?
Payability provides financing solutions for app developers and publishers.
What are the big trends you see in the app market right now?
For mobile app marketing, its really all about the metrics – driving down CPI and increasing ARPU
What is the best thing about working in apps and mobile?
The pace is really fast but also numbers-driven. The positive impact you can have on your customers is nearly immediate – everything happens real time. Our customers see the value in our service as they're able to reinvest sooner than they had planned and really impact the growth of their business.
What is the one thing you'd like to change about the app business?
Change the app discovery process so all apps have the opportunity to be found – not just those that are featured or "trending"
If you didn't work in apps, what would be your dream job?
As cheesy as it sounds, being the co-founder and CEO of Payability is my dream job. I've always wanted to be an entrepreneur so running a business that makes a positive impact on our customers is amazing.
What mobile devices do you use?
iPhone 6S
What are your favourite apps and games?
Slack
You can visit the Payability website here.