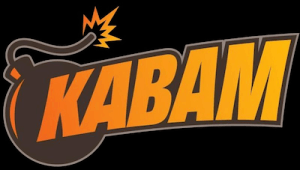 Kabam, the well-established social gaming developer, has announced it will be concentrating on creating games for Android and iOS, but not for Microsoft's Windows Phone platform. This is a complete change of direction from its 2014 announcement that it had entered into an agreement with Microsoft to produce games for the OS.
In a statement published by Windows Central, Kabam said:
"Kabam is now concentrating development on AAA quality games for Apple and Android mobile devices and has decided not pursue development for Windows Phones. Kabam is concentrating its resources on the biggest market opportunity, which is Apple and Android devices worldwide."
Android and iOS dominate the mobile industry, with Apple and Google's software running more than 95% of the world's smartphones. At the beginning of the year, Windows Phone had a 3.4% market share according to ComScore. Many apps which are considered "core" to the mobile experience are still missing from Windows Phone, including social apps such as Snapchat, and all Google apps.
Kabam isn't the only developer abandoning Windows Phone either, with Bank of America, Chase Mobile, Pinterest, and NBC all removing or cancelling development of Windows Phone apps over the past months.
Microsoft is committed to building Windows Phone though, and has not only acquired Nokia's Devices Division to build its own hardware, but has also announced Windows 10 will be a single, cross-platform operating system. This means apps designed for a Windows desktop machine will work on a smartphone or tablet, and vice versa.
Sadly, this hasn't encouraged developers to flock to Microsoft's OS yet, and because a stagnating app store isn't going to attract users, Windows Phone has found itself in a vicious circle.