Internet of Things platform Ayla Networks has raised $39m in its Series C funding round, let by Ants Capital, a boutique investment bank in China. Ayla is considered one of the leading IoT platforms by manufacturers, and has made several partnerships over the past year, including with Fujitsu Central, and Dimplex.
Ayla Networks takes $39m in new funding
David Friedman, Ayla Networks CEO and co-founder, said: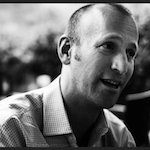 "With IoT clouds operating in multiple regions worldwide, and with major customers continuing to expand their Ayla-powered IoT product lines, Ayla believes that the 'when' of the IoT is right now-and that Ayla Networks is well positioned to help manufactures take advantage of growing market for connected products."
Describing the IoT market as a "rocket ship," Friedman noted how companies are beginning to understand what's possible in the industry. Ayla Networks has doubled the amount of staff over the past year, opening offices in Japan and Taiwan.
Learn more about the company by visiting its website here.