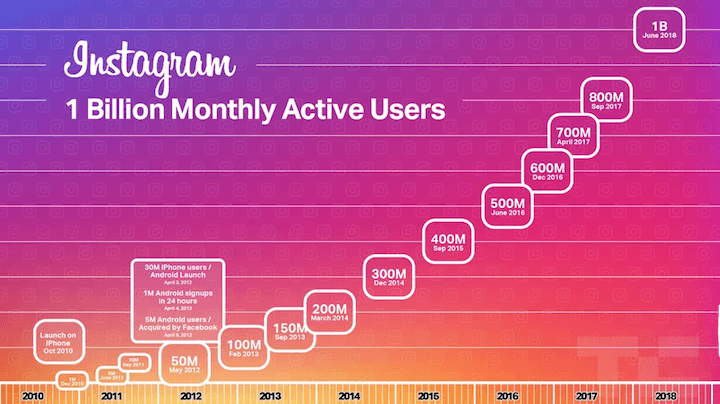 There are a billion monthly active users on Instagram, according to CEO Kevin Systrom, who confirmed the massive number during the launch of IGTV, its new video platform.
In an accompanying press release, Systrom wrote:
"Instagram is now a global community of one billion! Since our launch in 2010, we've watched with amazement as the community has flourished and grown. This is a major accomplishment — so from all of us at Instagram, thank you!"
Previously in September 2017, Instagram had revealed a monthly active user count of 800 million, as revealed in a graphic by Techcrunch. The additional 200 million users have joined in the past nine months. In December 2016 Instagram had 600 million monthly active users, showing steady growth over the past 18 months.
By comparison, competitor Snapchat has 191 million daily users, a figure it announced recently.