Hewlett Packard has released a series of updated software applications, all designed to help businesses create high quality mobile apps. They use HP's Haven analytics, and its products related to big data, lifecycle management, security, and operations management.
HP App Pulse Mobile is built around HP Haven, and provides performance analysis, stability monitoring, and a tool for managing mobile app resources. Each app is given a FunDex score, which helps developers identify issues which may damage the user experience, and recommendations are provided to help solve them.
The company has also updated its Agile Manager and the Application Lifecycle Management tool, allowing each to work together. Development teams now have access to data related to quality assurance, so updates and fixes can be pushed out faster. Related to this is a new version of HP Mobile Centre, an app testing kit that supports iOS, Android, and frameworks including Sencha.
HP Network Virtualization has been improved with a brand new UI, and is now compatible with more protocols, including Websphere MQ, and SAP. Finally, there are updates for HP's LoadRunner, and HP StormRunner Load, including wider language support and tighter integration with the HP Performance Centre.
Robert Youngjohns, EVP of HP software, said: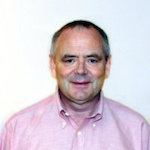 "As businesses get serious about their mobile application strategy, they realize that point solutions fall short in helping them to quickly create and deliver amazing mobile experiences that are secure, high-performing, and beautiful. HP is uniquely positioned to lead in the mobile market by bringing together our proven assets in application development, operations management, security, and big data to help businesses deliver winning mobile apps that delight customers and positively impact their brand, revenue, and market share."
All new mobile solutions from HP are available right now, and there is a free trial of the AppPulse Mobile tool, and Agile Manager for interested developers.