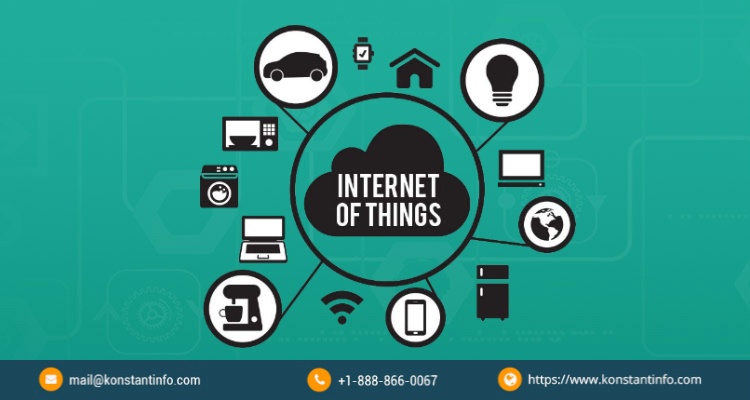 IoT (Internet of Things) comes with endless possibilities. It is about the manner in which executors proceed to apply modern procedures to the existing ones. 
According to 51% of the top global marketers, Internet of Things would impact the marketing environment greatly by 2020, a survey revealed. So, there's already a buzz about IoT uncovering marketing secrets, which would take the world by storm once exposed and applied to the existing marketing plans.
There lies a ray of hope and a strong possibility of how marketers can make use IoT for their as well as business's interests. There are 'n' number of tools and ways answering the basic marketing queries like 'what is market demand;' 'why consumers want it;''where companies need to invest to captivate users' interest' and last but not the least, when it should happen.
But the need of the hour is to collect that extra bit of information that leads to detailed consumer behavior. Internet of Things enables you to achieve it in addition to offering you a multi-way communication platform between you and your consumers.
Following are several ways marketing domain will get impacted by the use of IoT.
Personalization
IoT enables marketers to personalize the in-store customer experience by offering them deals and discounts on the products that grabbed their attention at once. IoT devices in accordance with real-time analysis can yield results that show users' interest of the customers. At times, the purchase doesn't get completed. In such cases marketers can send a message to consumers offering assistance in completing the purchase with a promotion, provided that the customer opted in for such messages to drop in their inbox.
Consumer Behavior
It is the ultimate thing to extract from the gathered data because it dictates marketing and growth plans of a business. Marketers could know what consumers are buying, where they are heading to make a purchase and more. This would eventually help them devising strategies that could actually work.
Social Media Ready
With IoT app development and social media integration, marketers could predict the transformation of social communities and invest their time, efforts and resources to attract potential customers rather than focusing on less important business generation schemes. With better-targeted campaigns, marketers could determine and monetize the emerging new trends.
Instant analysis
The connected web of devices popularly known as IoT devices is smart enough to gather and organize data. This data is then used by analysts to produce useful information showing where should marketers be heading in order to close a deal. The purchasing journey of consumers gets stored in the devices which are then analyzed for manufacturing growth strategies. This could also be referred as growth-ready analysis which directly impacts business and helps in targeting the right set of audience.
Build Relationships
Businesses who invest in IoT app development are likely to build a stronger bond with their customers than the ones who don't. IoT apps enable you to understand customers' demands, preferences, behavior and purchasing capacity, which help marketers in targeting right products and promotions to the right audience at the right time. Doing so adds value to customers' lives and they feel connected to your brand. Targeting right people at the right time is the key to acquiring and retaining customers, which eventually helps in building long-term relationships.
Final words
IoT is undoubtedly a revolutionary technology capable of catering to the needs of different business verticals. Here we talked about how marketers can make use of IoT technology and take benefits out of the same. If you'd like to add your thoughts then the comment section is open for you.We'd love to hear from you.
To learn more about Konstant Infosolutions – top mobile app developer visit their website.