Mobile app publisher Holaverse will start to integrate Anagog's Mobility Status SDK into its range of apps, where it'll benefit from using machine learning to better understand app usage, and to provide greater contextual awareness.
Holaverse's Omni Swipe app will integrate Anagog's technology
Anagog's SDK keeps track of where a user is located, for example the home or the office, or if they're out and about, how they're moving around. Holaverse will first use the SDK in its Omni Swipe productivity app. where often used tools. contacts, and apps are kept in a single location.
Yaron Aizenbud, Anagog's COO, said: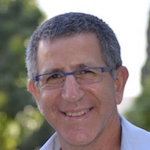 "We are excited to have Holaverse on board as they are an important partner that can really leverage our SDK and bring better service and experience to its users. In addition, Holaverse's large user base can improve our crowd-sourced machine learning algorithms for the benefits of end users, so it's a true win-win scenario."
In Omni Swipe, Anagog's tools will help identify relevant activities and apps based on the user's location and movements. You can learn more about Holaverse by visiting its website here, or about Anagog here.