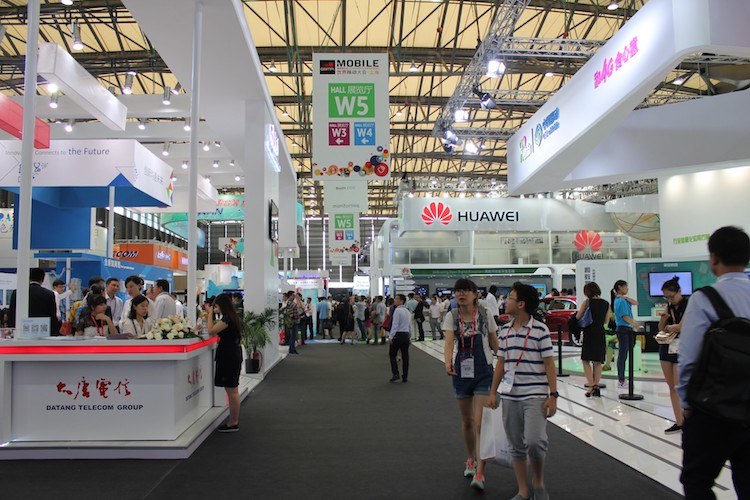 This article was first published on GSMA blog.
The GSMA today highlighted new developments for the 2017 GSMA Mobile World Congress Shanghai, which will be held 28 June – 1 July 2017 at the Shanghai New International Expo Centre (SNIEC). The GSMA provided several updates, announcing the first confirmed speakers for the conference summit sessions, introducing new feature areas and enhancements to previously announced features, and confirming additional exhibitors, sponsors and partners participating in the annual Shanghai event.
"First and foremost, we are continually working to expand and enhance our attendees' experience at Mobile World Congress Shanghai," said Michael O'Hara, Chief Marketing Officer, GSMA. "Along with event favourites such as the Innovation City and 4YFN, we're excited to present additional event feature areas that highlight current and future developments in mobile, such as drones, AR/VR and retail, among many others."
First Summit Speakers Confirmed
For 2017, the Mobile World Congress Shanghai conference programme will run for three days and will be held in Hall W3 of SNIEC. In addition to the keynote sessions, the conference incorporates 12 focused summits that will explore the latest industry trends, from connected cars to network evolution to augmented reality/virtual reality and more. The GSMA today announced the first confirmed speakers for the summits:
Wednesday, 28 June
Data Security Summit
Chris Blundell, Partner, Head of TMT, Brunswick Group
Liz Brandt, CEO, Ctrl-Shift
MMIX Asia Summit
Neeraj Roy, Managing Director and CEO, Hungama Digital Media Entertainment Pvt. Ltd.
Yaron Jacobs, CEO, LKF Media Ltd.
Operator Evolution Strategies Summit
Cao Desheng, Director General, China Transport Telecommunications & Information Center
Alice Ramos, Group Head for Development, PLDT
Transforming Industries Summit
James Sha, Assistant Vice President, Acer Inc.
TS Anil, Head of Global Product Solutions, Visa
Thursday, 29 June
Digital Consumer Summit
Ivan Chan, Managing Director and Transformation Lead, Greater China, Accenture Digital
Anisha Singh, Founder and CEO, mydala.com
Global Device Summit
Hasan Aula, Group CEO, Erajaya
Jian (Gina) Qiao, SVP and Co-President MDB, Lenovo
Internet of Things (IoT) Summit
Chris Penrose, Senior Vice President, AT&T
Leopold Beer, President, APAC, Bosch Sensortec
Network Evolution Summit
Masanori Kondo, Deputy Secretary General, APT
Alex Jinsung Choi, Chairman, Telecom Infra Project
Friday, June 30
Connected Vehicle Summit
Mario Weltermann, Head of Innovation China, Audi
Dino Flore, Director General, 5GAA
Enterprise & The Cloud Summit
Jack You, Senior Security Director, Huawei
Wu Jian, Vice President, New H3C
Future Tech Summit
Celestino Alvarez, CEO and Founder, Adele Robots
Bill Huang, CEO, CloudMinds
Virtual Reality & Augmented Reality Summit
Alvin Wang, China President, HTC Vive
James Fong, CEO, Jaunt China
For the full details of the conference programme, including the summits, visit www.mwcshanghai.com/conference.
Mobile World Congress Shanghai Feature Areas
Mobile World Congress Shanghai will cover seven halls at the SNIEC, including an "Industry Exhibition", which addresses the requirements of business users and will be open 28–30 June, as well as a four-day "Experience Exhibition" that showcases mobile devices, gadgets, innovative technologies and entertainment and will be open 28 June – 1 July. The exhibition will include a range of event features, including:
Newly Confirmed Exhibitors, Sponsors and Partners
In addition to the event features, GSMA announced several newly confirmed exhibitors and sponsors for Mobile World Congress Shanghai, including Channel VAS, Daimler, IDT, Institute for Information Industry, Qvantel, Samsung Electronics System LSI Business, SaneChips, Verizon and vivo, among others. Companies including BiTech, China Smart City Technology, Onkyo, Snasi Electronics, The9 Education and Tiansec have confirmed their participation in the Smart City Expo at Mobile World Congress Shanghai. For more information, visit www.mwcshanghai.com/exhibition/2017-exhibitors.
The GSMA also announced that QQ.com has been confirmed as an Official Media Partner, joining Mobile World Live. Strategic Media Partners include C114, CCIDcom and Communications World. For a full list of sponsors and partners at Mobile World Congress Shanghai, visit www.mwcshanghai.com/about/sponsors-partners.
Register and Get Involved at Mobile World Congress Shanghai 2017
Registration to attend Mobile World Congress Shanghai is now open; for information on registration and pass types, please visit www.mwcshanghai.com/register-plan/register.
For more information on the 2017 Mobile World Congress Shanghai, including how to attend, exhibit, partner or sponsor, visit www.mwcshanghai.com. Follow developments and updates on Mobile World Congress Shanghai through our social media channels – follow us on Twitter at @GSMA and use #MWCS17, get regular updates through our LinkedIn Showcase Page at www.linkedin.com/company/mobile-world-congress-shanghai, and follow us on Facebook at www.facebook.com/mwcshanghai. In China, you can follow us on Sina Weibo weibo.com/mwcshanghai or search "GSMA_MWCS" in WeChat. For additional information on GSMA social channels, visit www.mwcshanghai.com/about/contact/social-media.