Google has come up with a way to transport users into apps without them actually having the app installed on their device, and with almost no wait at all. It's called Android Instant Apps, and the company showed off the innovation during the keynote presentation at Google I/O 2016.
Android Instant Apps makes viewing app content much faster
A single tap on a URL is all that's needed from the user, and for developers, activating Instant Apps inside an existing app requires a small update. No new code, no new separate app. Google says the process should take less than a day, depending on app structure.
Android Instant Apps won't require users to download the entire app to see content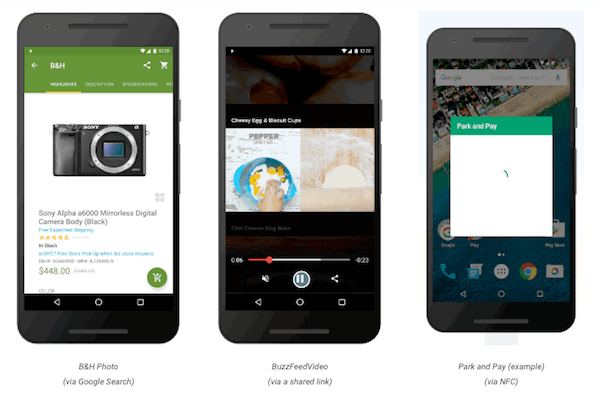 The change breaks your app down into smaller pieces, and when a user calls up the app, only the required sections are downloaded from Google Play, drastically cutting down the time needed to install and use the app.
Android Instant Apps isn't going to be ready until later this year, and Google is working with selected partners — including BuzzFeed, Disney, and Hotel Tonight — to get the experience just right. Developers interested in Android Instant Apps can sign up for more details here.