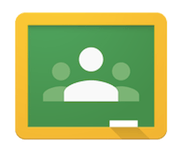 Developers working on apps for Google Classroom can now signup for the developer preview of the Classroom API, and embed a share button into existing products. Google announced the API on its Google for Work blog, and said it's designed to let developers "integrate their apps with Classroom," and for admins to "provision and manage classes at scale."
In addition to integrating Classroom with existing apps, the API includes tools to set up syncing with Student Information Systems, and receive basic information on which classes are being taught. Google worked with several developers to test out the API, one of which was Pear Deck, and it produced a video to show how the API could be used to start interactive classes through an app.
Pear Deck shows how the new Google Classroom API can be used in apps
The new share button can be added using a few lines of JavaScript, where content highlighted by a teacher then appears on mobile sites for students.
The API will be available as a developer preview until the end of July, after which it will be available on all Apps for Education domains. Developers interested in being part of the preview can learn more on Google's Classroom site here.