Google's Think With Google portal has been operating for a while, but the latest update is of particular note to app developers, as it concentrates on giving expert advice on how to best design apps and websites for mobile users.
Found in the Designing for Micro-Moments series, the new hub has been built around feedback gained from 100 people, who used a selection of around 100 sites and apps in Google and its partner AnswerLab's study. The intention was to find what design methods were most popular, and identify UI and design elements that frustrated users.
Google offers many design and UI tips in its latest Think With Google hub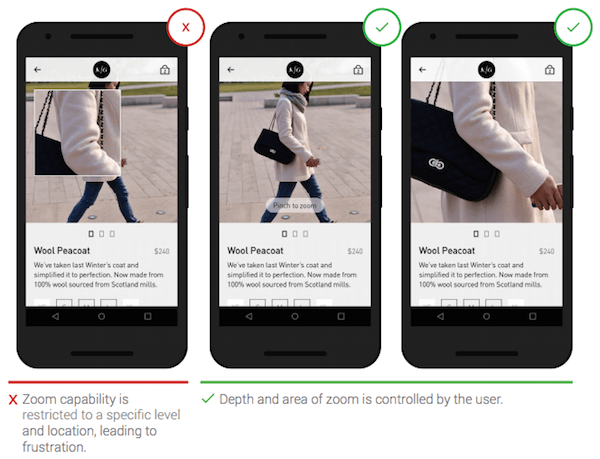 Jenny Gove, Google's UX research lead covers 25 key principles to help developers build apps that engage users, and gives advice on driving conversions. There are six chapters, covering topics including navigation, search, registration, form entry, and usability.
Many of the improvements mentioned by Google naturally converge with services it offers, including its new Accelerated Mobile Page (AMP) technology, which speeds up mobile webpages. In a blog post announcing the new Think With Google hub, it says pages that take 10-seconds to load can have a 58% bounce rate.
Helpfully, Google has provided the entire design hub guide as a downloadable PDF, which can be found here.