Google is rumored to be working on a third-party keyboard app for Apple's iOS, but it's not known whether it will ever be released. The keyboard incorporates Google's Search functionality, including Web, images, and GIFs, according to a report from The Verge.
The keyboard has already been in development for several months, and has been tested internally, but the anonymous sources quoted in the article couldn't confirm it was destined for public use.
Google may be working on a version of its Android keyboard for iOS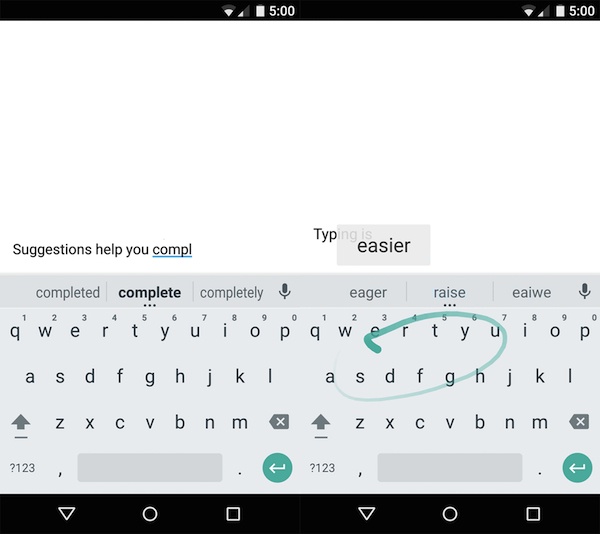 Like Android's keyboard, the Google iOS keyboard discussed uses the same gesture system where swiping from one letter to the next prompts the word, based on a prediction, to be typed. Separate buttons are present to perform a Web search, and an image search. The latter is likely to jump to Google Images, and will also check GIFs — popular for use on social media.
It's speculated the keyboard may be a way to encourage Web searches on mobile, which is apparently far less lucrative for Google than desktop search, according to unofficial research. Third-party keyboard support on iOS was introduced with version 8 of the software, released in 2014.