Google officially announced its Google Cloud Console mobile app last week. The app monitors and manages your Google Cloud Platform resource from your mobile device and is available for Android and iOS.
Google launches mobile support for its Google Cloud Platform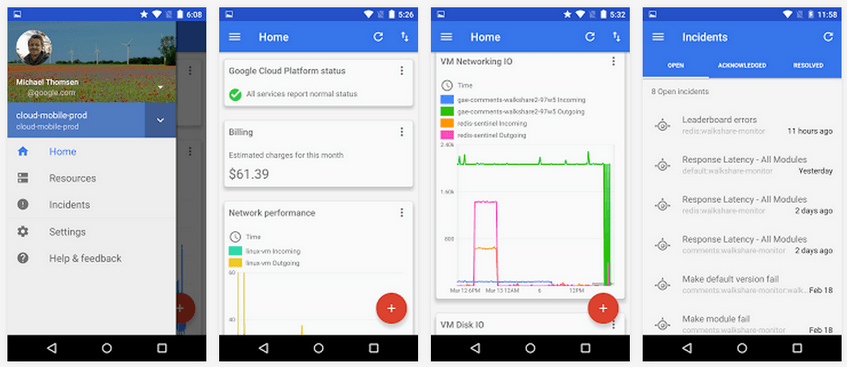 Source: googlecloudplatform.blogspot.co.uk
It makes it easier for cloud content managers to check in on the overall status of their systems, provides an overview of projects, billing and other actions on the Cloud Platform. A configurable graph monitors key statistics, including requests per second, errors and others.
S.P.T. Krishnan, IT Professional, Institute for Infocomm Research, says:
"Awesome and essential app if you use Google Cloud Platform and Android I have been using this app from day one and has been my first stop to check on my cloud platform resources. Have not seen any downtime or experienced crash with the app."
Due to its multi-availability across a variety of operating systems, the Google Cloud Platform is highly accessible to developers and those in charge of operations.