Google has announced Games in Motion, an interesting initiative designed to allow developers to create fun games based around the Google Fit platform, and Android Wear-powered wearables. The idea is to gamify exercise by adding a competitive element to often solitary experiences like running, in a similar way to the popular Zombies, Run! app.
Games in Motion can be used to make fitness apps more engaging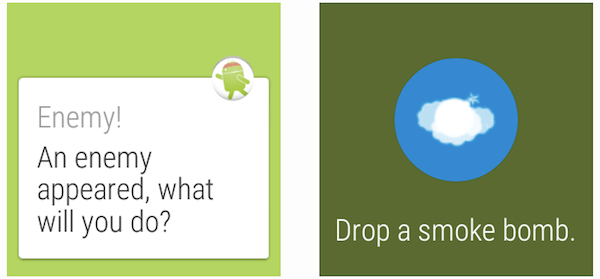 Google Fit provides the fitness tracking aspect, and logs exercise sessions inside Games in Motion apps, which are also synced across to the main Google Fit app. Using Android Wear, the phone app sends stacked notifications to a smartwatch, and the whole thing links up to Google Play Games, where achievements are stored ready to be unlocked by players.
Additionally, developers can use several other Google APIs. These are the Android Media Playerfor music playback, the Audio Manager for controlling haptic feedback and volume controls, plus the Android Text to Speech API for generating in-game speech. Finally, the Audio Focus API can be used to move between in-app audio effects and audio delivered by other apps.
Developers can find the Games in Motion open source code on Google's GitHub here.