GameAnalytics, which offers a free analytics platform designed for mobile game developers, has announced Runway, a service which helps smaller studios soft launch their apps in a test market environment. Game Analytics says this approach is favored by the big names in the industry — citing Supercell and King by name — because of the beneficial data that can be amassed during that time.
In a blog post covering the launch, the company says:
"In the modern mobile era, smash hits from the big boys may seem inevitable, but in reality one of the key weapons in their arsenal is being able to try out their game with thousands of gamers before unleashing it to the rest of the world."
GameAnalytics provides an analytical platform designed for mobile game developers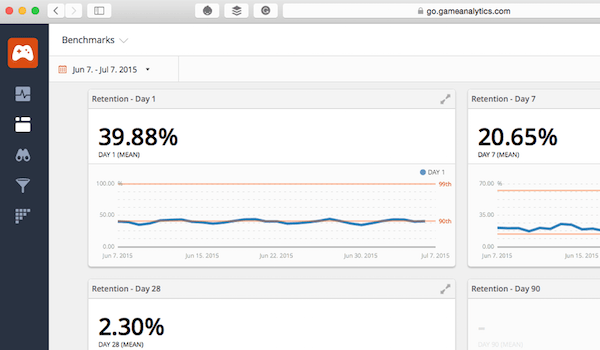 A soft launch run by GameAnalytics will see your game sent to about 50 different users for five days, where feedback is monitored, advice given on ad creation, and the chance of a consultation during the process for advice. Data collected will help improve your app prior to a full launch, plus GameAnalytics will provide access to the media, plus advice on app store pages, advertising, and social media management.
If you're interested in knowing more, you can sign-up for more information about Runway here, and visit GameAnalytics profile here to learn more about the company.