Fuse has taken its UX tool kit out of closed beta, and made it available to mobile app developers to download. The beta program has been running for the last year, and the news it has emerged from it was shared on the company's blog.
The tool kit can be used to produce animated UX sequences for mobile apps, using both markup languages and visual tools, and the final result comes in a code that's suitable for both Android and iOS.
Anders Lassen, Fuse's CEO, said: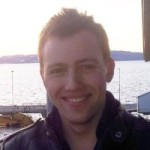 "We believe real time app editing is a much-needed feature for the industry. When we introduced it to our closed beta users, we were overwhelmed by their positive feedback. They told us it effectively gave them an intuitive prototyping tool that outputs working native code, instead of slideshows and GIFs — a huge improvement to how apps are generally made today. Building a great user experience is probably the most important — and most costly — aspect of mobile app development today. Moving from a prototype to a high quality product that matches everyone's expectations can be incredibly difficult and inefficient. So after incorporating input from thousands of great designers and developers in our closed beta program, we're excited to finally make Fuse available to the rest of the world."
Fuse offers a UX tool kit for mobile app developers that has just emerged from closed beta
Fuse works with other design tools including Photoshop and Sketch, has an instant preview option to show designers how the native code will look, plus it uses OpenGL ES to create advanced effects and UI components.
Developers interested in knowing more about Fuse's UX toolset should visit the company's website here. Fuse raised $2.8m in funding back in January this year.