Ford has announced some new features in its Sync 3 automotive platform, updating the Sync AppLink to make it more flexible for developers, and provide a more smartphone-like experience for drivers. Announced at the recent Ford Developer Conference, developers were also told they now have more access to in-car sensors and data reports.
The main new features include:
Push notifications can be sent to drivers and be viewed on in-car displays, or heard through the audio system.
Voice pass-through lets apps utilize cloud-based, voice-activated services for use in apps.
Developers can gather more data from vehicles. This includes fuel economy, acceleration figures, braking stats, speed, tire pressure, battery voltage, RPM, and temperatures.
Ford has updated its AppLink platform to help developers give a more smartphone-like experience to drivers
Doug VanDagens, Ford's global director for connected services, said: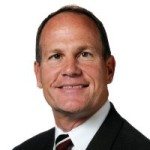 "Ford challenges developers to find new and exciting ways to improve the in-vehicle user experience. For the first time, Ford is giving developers the resources to help make vehicle-specific apps with new capabilities and tools to design experiences based on real-time vehicle information."
Ford's in-car technology has already been integrated into apps from companies such as Pandora, Spotify, and Sina Weibo. You can find out more by visiting Ford's website here. Ford is investing heavily in app and developer support for its connected cars, and recently launched a competition to find innovative solutions to traffic problems using apps.