Fliplet wants to make it easier for businesses to build multiple apps for employees to use, though the use of a web-based app studio which doesn't need a developer to operate. It aims to put functional, affordable, and reliable apps within everyone's reach, regardless of technical skill. The company has now raised £500,000 (around $760,000) in funding, and will be using it to build new products, and increase its sales efforts.
Fliplet's platform makes building apps easy, regardless of technical skill
The funding is driven by former Barclays Private Equity investor Ben Wynne-Simmons, with a select group of other investors, who said: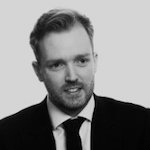 "Fliplet is offering an innovative product that is very much of its time. This is a team that is approaching the way people work with a 'mobile first' mentality, and with mobile-native millennials as the greatest incoming wave to the workforce the timing couldn't be better."
After designing an app through Fliplet's portal, it can be shared through an internal app store, or accessed through its own Fliplet Viewer app, which can be downloaded for iOS or Android.
Ian Broom, co-founder and CEO of Fliplet, explains why internal business apps are so important: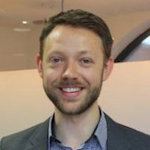 "Enterprise apps are today where corporate websites were in the 1990s; seen as a nice-to-have, but not essential. But with smartphone use expected to hit 6 billion devices by 2020, businesses need to start paying attention to the shift in how their teams, customers and suppliers want to communicate and collaborate. Interestingly, 75% of the apps currently created with Fliplet are for internal use or limited distribution."
According to the company, the new funds will help it launch new products, grow its partner and reseller network, increase sales and marketing in the UK, and also push out into new markets. You can sign up for a free trial of Fliplet's services here.