Mayank Sharma is the CTO of Unomer, a mobile in-app market research platform. He is a recognized expert in mobile technologies and is passionate about sharing his experience on topics like app monetization, user acquisition, retention, engagement and analytics. Mayank started his engineering career in the VLSI industry working for leading chip design companies. He then founded ServeSilicon Technologies and created over 75 successful mobile apps and games. Mayank completed his Bachelor of Technology in Electrical Engineering from Indian Institute of Technology, Delhi.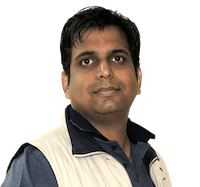 Creating a freemium app is getting simpler with each passing day. Freemium, a term used for apps which are free but offer premium content that can be purchased by spending real money. FREE + preMIUM = Freemium!
But the problem is that not many users are willing to pay real cash to unlock the premium content.
Setting up an in-game economy where users can pay for advantages or unlock additional content through payments is something many developers try, but making it work is the toughest nut to crack. Going by the stats, 47% of developers make less than $100 a month with their apps.
Indian markets, especially, have been hard to penetrate for an in-app kind of model. Even with the smart phone popularity, it would take a while for Indian mobile users to be ready to shell out cash for in-app purchases.
Casual mobile app user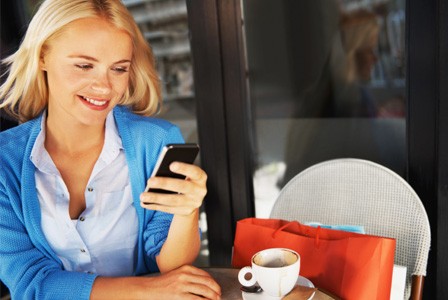 Then, "How do I make money out of my app?" or "How do I maximize revenue from my mobile apps?"
So here's my compilation of the smartest tips that could make apps see more green!
Use Ad Mediation
What happens when you request an Ad from a network and it fails to deliver for some reason (let's say it does not have an inventory at that moment)? It leads to "no fill", which is what basically fill rate is in the context of mobile Ads. And this is a clear cut revenue loss.
The trick to tackle this is to integrate more than one Ad network into your app –when one fails the other will take over. This process is called Ad mediation which reduces the chances of a "no-fill". There are many Ad networks that provide Ad mediation services.
Tip: While many Ad networks provide Ad mediation, they also have Ad networks of their own which appears to me as a conflict of interest. It would be best to find and install one which is a strictly mediation platform and does not run its own Ad services.
Promote your game in international markets
Promotion itself is a cost. But if you can optimize your spending and target your audience correctly, you can acquire the "best customers" and significantly improve your earnings. Sometimes additionally purchased traffic can also lead to a trigger in rising up the ranks on Google Play that will eventually lead to organic traffic.
However, spending patterns can be extremely diverse depending on the market. For example, if we look at India and Brazil, we find a 14-fold difference in average transaction sizes in in-app purchasing.
Tip: Spend time to think about setting different prices in different regions.
Using Reward Video or Rewarded Ads to increase In-App Purchases
Video ads have thrived on high eCPMs and if executed properly can cause an uptick in total over all monetization of the app.
Rewarded videos are those where you can incentivize your users to watch a 20-30 second video and in return you reward them with some in app currency like gold coins etc.
Rewarded videos, generally have a better eCPM compared to normal video interstitial Ads. So try to build a logic into your game so that users get to see more of rewarded videos then normal ones.
Tip: Videos can be annoying if shown too frequently. Your goal is to keep you customer inside your app. So adopt the optimum route.
Price your in-app items smartly
Did you know that in Indian Google Play market you can now price your minimum in-app purchase to as low as 10 Rupees. That's like less than 15 cents!
Major app platforms are quickly adjusting and offering in-app purchase in layers that are sensitive to the local economy.
Tip: Always have some item that is available at "minimum possible purchase price".
Use native ads whenever possible
Native ads blend in nicely with the application and usually result in a better click through rate. That means a higher eCPM. Different Ad providers offer different packaging for native ads.
Tip: Just because it's native, it shouldn't be a mechanism to fool the user. They should not be placed so as to make the user click on them accidentally.
If you have any specific queries Mayank can be reached at mayank@unomer.com and check out www.unomer.com