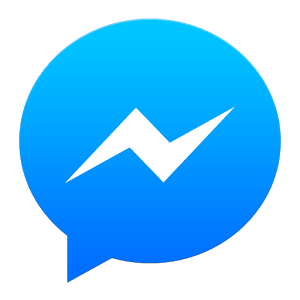 Facebook has announced Messenger Platform and Businesses on Messenger, two new services designed to help developers incorporate Messenger features into their own apps, and improve app promotional opportunities in a more natural way.
The Messenger Platform lets people share fun content in chats – photos, animations, emojis, and videos for example – and each will be accompanied by the option to view and download the app from the relevant app store.
How Messenger Platform will look for developers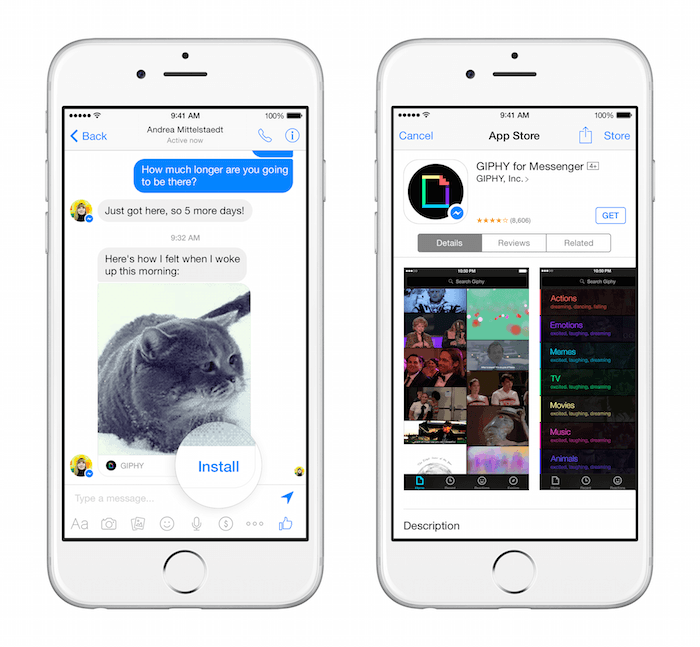 One of the launch partners is Meme Generator, and when one person with the app installed shares content with another who doesn't, the option to tap and install the app will show up. A Reply button may also appear, which will automatically redirect to the app page if it's not installed. Facebook says this "means people can discover apps recommended by their friends, naturally through their conversations."
Developers can have their apps featured in Messenger, and in addition to recommendations, shortcuts to installed apps can also be provided. At launch, there are 40 developers working with Facebook on the Messenger Platform, including Imgur, Giphy, Bitmoji, Talking Tom, The Weather Channel, and Emu.
How Businesses for Messenger will look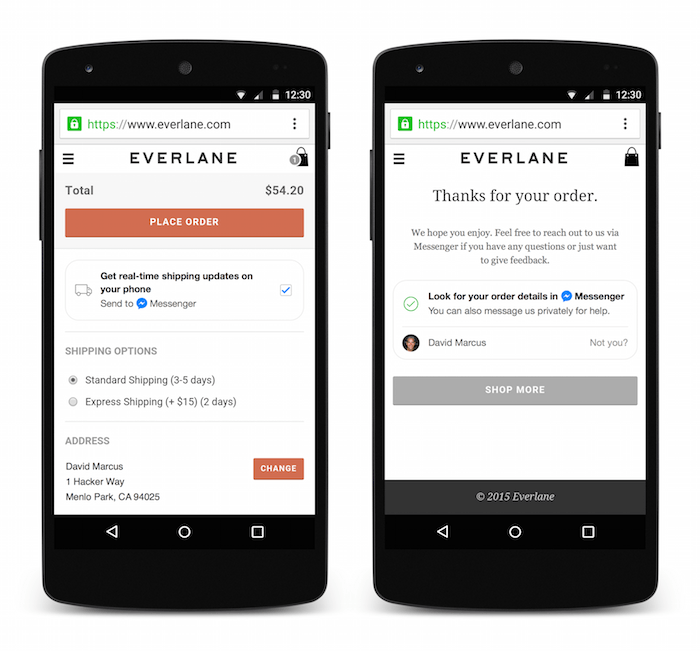 Businesses on Messenger is about making communication with customers easier, but is still in the early stages. Facebook says businesses will be able to do things like receive orders, send shipping status updates, and directly answer questions using the app. It has announced two initial partners – Everlane and Zulily, and will be working with Zendesk on the live chat system.
You can learn more about Businesses for Messenger here, or sign up for the Messenger Platform here.