In May this year, Facebook mobile apps were downloaded more times than all other apps combined — an astonishing statistic has been revealed by research company Nomura, and published by Business Insider.
The chart shows the extent of Facebook's app store domination, with 60% of the app downloads  coming from Instagram, Messenger, Whatsapp, and the Facebook app itself during May.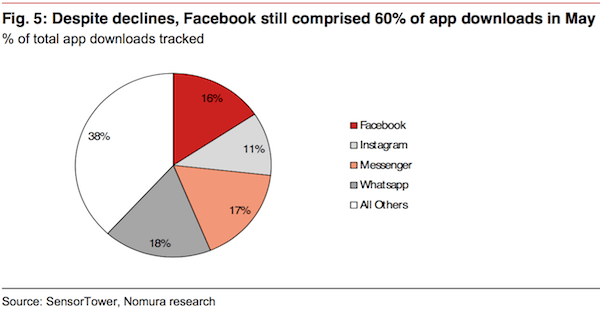 The remaining 40% of apps include all Google's apps (although like Apple, many come pre-installed on new smartphones) along with big-name games, such as Clash of Clans and the Angry Birds series.
The research also links the download statistics with the various reports saying users spend 80% of their time in fewer than four apps.