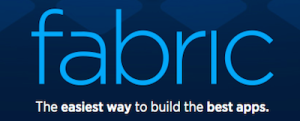 Cross platform mobile app development suite Fabric has announced the addition of eight new SDKs inside its toolkit, filling some of the gaps in its ability. The partners are: Amazon Web Services, Stripe, Nuance, GameAnalytics, Optimizely, Appsee, Mapbox, and PubNub.
Fabric has added eight new SDKs to its comprehensive toolkit
Fabric has made adding these SDKs easy. It provides them all in one place, and the plugins can be installed fuss-free, without the need to download them from multiple places, or bother with complex sign-up routines.
Initially, Amazon, Stripe, and Optimizely will be made available to a selected few Fabric users, and the remaining SDKs will join them over the coming months. The first set of SDKs will support one-click upgrades from inside a Mac or Android app.
Learn more about the kits available for Fabric here.