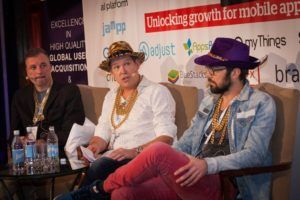 One of the highlights of the App Promotion Summit is when we grab a bunch of app marketers, put them on stage and get them to solve people's problems. Previously, we have run an app marketing clinic and called the doctors in to help our marketers out.
This year though, we took our inspiration from MTV in the early 2000s and asked our mobile app marketers advice on how to "pimp" the apps of budding marketers in the audience.
Watch the video below to make more sense of it and to see the following app marketers in action.