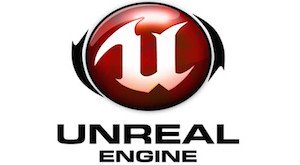 Epic games has come up with an interesting way to boost developer involvement with its Unreal Engine 4 platform. It's offering a no-strings attached funding grant of up to $50,000 for developers working on new software which uses the already popular, and powerful, gaming engine.
In total, the Epic's pot contains $5m, and grants will be anywhere between $5,000 and $50,000. It's hardly putting any restrictions on those lucky enough to get some funding, saying developers will still own all the intellectual property, can publish their creation at any time, and are free to use the money without any obligation to Epic.
According to the official webpage on Epic's Unreal Dev Grants program:
"Simply put, we succeed when you succeed. Unreal Dev Grants can give you the boost you need to take your project beyond a working prototype. Epic wants to help you focus more on creation and worry less about keeping the lights on."
It's not accepting just any old project though. It's not interested if developers are still at the design or scripting stage, and would prefer to see working prototypes before moving forward. Games are the focus, but Epic also wants to see animated features, visualizations, and even mods using Unreal Engine 4. Additionally, it's calling for students and educators to get in touch, and isn't concerned if the project is already being crowd-funded.
Visit Epic's website for more details, and the email address where you can send your submissions.