Drifty, the creator of open-source app development tool Ionic, hse raised $2.6 million in funding led by Chicago-based Lightbank. With developers in over 200 countries building 500,000 apps that are being published to major mobile apps stores using Ionic, Drifty has seen business scale fast. The tool caters to both individuals as well as large enterprises and allows developers to make use of their expertise in building new applications.
Drifty plans to use the funding to hire more engineers and develop Ionic.
Max Lynch, Co-founder and CEO of Drifty confirms: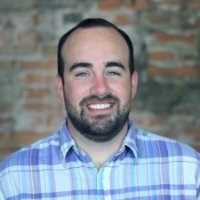 "What we are going to be doing is basically just taking the money and trying to dramatically improve the quality of Ionic and get a lot more developers using it."
Ionic aims to help developers create apps fast, ultimately saving companies money they would have spent on hiring app developers. Lynch adds:
"We are basically building a layer on top that lets Web developers, all those Web developers that these big companies already have on staff, build high-quality app store apps using a technology they already know, that runs on all the phones, without changing the code."
The company also plans to add a free open-source model based on Ionic and freemium services are to drive revenue in the future.
Despite big competitors such as Sencha and Xamarin, Lynch is confident that Ionic can become a major player in the sector, despite the need to turn Ionic users into paying customers.
"When you actually give people something that's authentic and works well and solves a problem, they become like your sales people to some extent. They're extending Ionic with code; they're helping us fix things. We've been able to do a lot with very little, and that's something we're going to keep doing for the next year or so."
With large enterprise customers such as JP Morgan Chase, Caterpillar and American Family, the start-up may have good reason to be positive.