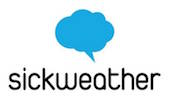 Real-time illness tracking platform Sickweather has released an API for developers to use, in much the same way as crowdsourced weather forecasts can be integrated into apps. The app gathers its information from machine analysis of posts made to social media sites — looking out for language like "I'm ill," or "I'm not well" — then plots them on a map. Other information includes contagion levels, and forecasts for sickness in a specific area. Developers can also add in the illness reports from other apps and sources.
Sickweather has opened up its API to developers
The company has already partnered with other sources, including Johnson & Johnson, AccuWeather, and Swaive, helping to increase the amount of data flow.
Sickweather CEO Graham Dodge said: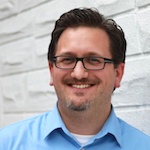 "Once we know where all the data is coming from, it can be geo-tagged or geo-located to a city or town, and even specific areas in cities and towns where contagion exists. And we can geo-fence the data and then the phone knows where the problem or outbreak is."
Developers using the API will have access to reports on illnesses, local forecasts, a SickScore, and the ability to submit illness reports. For more information on Sickweather's API, visit the company's website here.