Mobile app development tool Bluebridge has announced it's closed a $1 million seed round of financing led by investors including Aprimo founder Bill Godfrey and Tim Kopp, former CMO of ExactTarget.
Bluebridge runs a subscription-based development platform that it says helps organisations and companies build, deploy and manage mobile apps in a cost-effective way. The solution includes push notifications, analytics and app maintenance, as well as training and support.
Bluebridge founder and CMO Santiago Jaramillo said: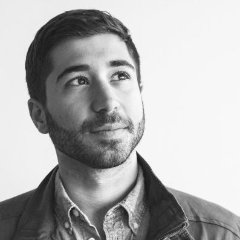 "We have experienced tremendous success since pioneering the field of Mobile Apps as a Service (MAaaS) just three years ago. With well over 100% year-over-year revenue growth since 2011, a talented team of 26 employees, a host of exciting new features and services and a remarkable mix of investors, we are well positioned to move into our next stage of growth."
Investor Tim Kopp added:
"Consumer use of mobile apps is exploding, and organizations are recognizing the necessity of having a mobile app presence. Bluebridge's world class mobile engagement tool makes it easy and affordable for any organization to have a high-quality, customized and up-to-date mobile app that can stand alongside apps from large companies and high-value brands."
Bluebridge, which is based in Indiana, USA, focuses its efforts on helping organisations such as universities, churches, and tourism businesses get into the app game. The company claims to have helped published 100s of apps onto the App Store and Google play.
For more information head over to the Bluebridge website.