Cyanogen, the company behind open source Android OS spin-off CyanogenMod, is reportedly in the process of raising new funds, and is in talks with several major companies including Microsoft. Should the investment plans go ahead, it's expected to increase the value of the company from $100m to several hundred million, according to anonymous sources.
As we discussed last week, an investment in Cyanogen by Microsoft could be a signficant turning point for the company and a shot across Google's bow in the mobile eco-system war. There's no official word on the talks, and Microsoft hasn't been confirmed as an investor. According to a report by Re/Code, some companies are hesitant to become too deeply involved, for fear of damaging any relationship with Google.
CyanogenMod launcher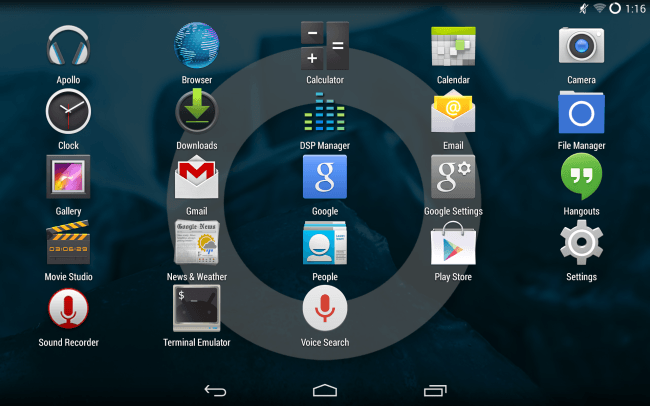 Cyanogen's plan for the new round of funding – the third since 2013 – is to produce a legitimate competitor to Google's Android operating system, built using the open source version. Currently manufacturers wanting to feature the entire suite of Google products – Chrome, Gmail, Google Maps, and so on – must license Android, and place the apps in a prominent spot.
Those that don't want to do this can opt for the open source edition. CyanogenMod is one of the better known options. Chinese smartphone brand OnePlus used CyanogenMod on its OnePlus One phone, and the firm has an exclusivity deal in place with Micromax in India. Amazon uses the open source version of Android on its Fire phone and tablets.
CyanogenMod is free, but Cyanogen may be interested in developing a monetized version with alternative bundled apps, much like the regular version of Android comes with Google's apps. For example, it could choose to feature Microsoft's Bing search system, Outlook email app, and Bing or Here Maps. Amazon could end up providing the standard application store.