Cyanogen, the software company behind the Cyanogen and CyanogenMod Android operating systems, has received $80m in investment from a long list of funding partners. Once best known in the open source Android community, Cyanogen has come to prominence over the past year after its OS was installed on an Oppo smartphone in Asia, the Alcatel OneTouch Hero 2+, and the $300 OnePlus One smartphone sold globally.
Investors include Twitter Ventures, Qualcomm, Telefonica, Smartfren Telecom, Access Industries, Index Ventures, and Rupert Murdoch. Early rumours suggested Microsoft would also join the funding round, but so far this hasn't happened. Subsequently, Santander confirmed it was backing Cyanogen.
Mariano Belinky, MD at Santander InnoVentures Fund, said: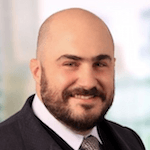 "The investment in Cyanogen presents us with some exciting opportunities to learn and closely monitor how the operating system market develops, and to be able to react quickly to key changes in the competitive landscape."
Nagraj Kashyap, SVP at Qualcomm Ventures, said: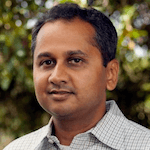 "We see significant potential in the level of innovation that Cyanogen can enable through its open platform strategy. Cyanogen can address the needs of different audience segments through this approach of collaborating with global and regional developers and hardware makers at a deeper level."
Cyanogen's CEO Kirt McMaster has been quoted in the past as saying he wants "to take Android from Google," and let companies use Android without abiding by the rules laid down by Google regarding the use of Google apps, and the features this unlocks. While larger companies are happy to follow Google's lead, smaller companies cannot afford to secure the licensing.
The funding will be used to hire more staff, and push the development of Cyanogen's operating system forward. CyanogenMod, the open source OS, has 50 million users in 190 countries around the world.