Cross-platform development company Fuse has secured an additional $2.8 million in funding and says it's preparing to launch its upcoming app tool suite later this quarter.
The new funding brings the Fuse's total investment to $7m. The Oslo-based company also announced the opening of a new office in Silicon Valley.
Of course, there's plenty of cross-platform tools already out there, but Fuse says it's allowing users to more easily convert prototypes into fully functional apps, giving designers more power over the app development process. The company also claims its platform is robust enough to create a variety of app types, including mobile games, utilities and enterprise applications.
Fuse CEO Anders Lassen said: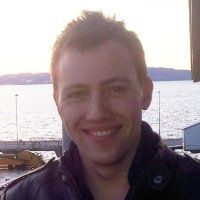 "App development today is unsustainable. Multiple teams have to make the same app for both iOS and Android. Meanwhile developers struggle to recreate design and motion elements from prototypes. It's inefficient, costly and time-consuming—and takes all the fun out of creating apps. It's taken many years of stealth work to come up with a radical solution to these problems. With Fuse, we're reinventing mobile app development, making it far more intuitive and efficient—for both developers and designers."
As well as a visual editor, Fuse also lets developers leverage their C# skills if they feel so inclined. Native code can then be exported to iOS or Android. The platform is currently in an alpha phase, and is being tested by a small number of developers. You can take a closer look over here and request an invite.