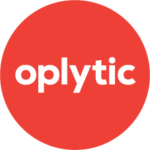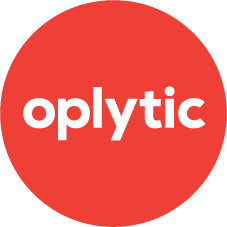 Andrew Degenholtz brings some 20 years of experience as an active participant and innovator in magazine circulation and mobile app marketing to his current position as president of Oplytic, LLC, which he founded in 2009. The company offers a variety of tools to help its clients acquire engaged and paying mobile users. He is a member of the Alliance for Audited Media digital edition task force, created to develop best practices for acquisition of digital magazine subscribers.
Who is your app audience?


In this Information Age there's a lot of, well, information. So much that it becomes overwhelming—especially when trying to ascertain the aptitude of an app. Even within mobile analytics there are several metrics that measure different user patterns which translate into various actions. Before determining an app strategy, breathe deeply and ask yourself…
Who is your audience?
Because successful app marketing campaigns require robust audience engagement, brands must first identify and track its user base and active users to gain insights into their behavior. Looking at an audience's natural app behavior within your market space will reveal those who have or have not downloaded your app; who is making in-app purchases; who is clicking through ads; and who has dropped out. Knowing such usage patterns allows marketers to segment an audience so they can address the needs and language of each group to boost engagement—and monetization.
Where do they come from?
Users must locate an app before they can download and install it. Their journey may begun with a friend telling them about the app, or they could have conducted their own organic search. Acquisition can confirm if a paid campaign or in-app referral guided users to the right app at the right time. This metric helps marketers track the power of their efforts and the value of working with paid partners to reveal their ROI.
What are they doing?
To measure user interactions within a brand's app, mobile analysts use Screen Flow to track screen visits, screen exits, and the flow between screens. By seeing how users successfully (or unsuccessfully) navigate an app, marketers can troubleshoot drop off screens by creating clearer funnels, tweaking an app's design, and/or launching user incentives to remedy the app's flow and increase conversions. As these updates are made, Retention (which measures return users) will reveal what's working and what isn't. When, for example, a new version of an app is launched, a brand must check retention to ensure its most valued customers have not dropped off. This metric can also be segmented to further engage loyal users and improve the app.
How long is their visit?
Time-in-App measures how often an app is being used within a period of time. With this data, marketers can peer into user patterns to see who is staying longer to research a product and make a purchase. Similarly, Session Length tracks how long users spend in an app per session to determine how long checkout flow is taking. Session Interval, which clocks the time between a user's sessions, offers insights into the frequency of visits which can offer insights into the marketing campaigns and/or device being used.
Why use mobile analytics?
The invaluable Lifetime Value metric charts a brand's growth over time across different segments. Not only does it reveal the monetary value of an app, it shows how much each customer is worth by month or even throughout their lifetime regarding revenue as well as loyalty. And when it comes to app feedback, who doesn't want that?
To learn more about your app, learn about Oplytic at http://oplytic.com/why-oplytic/.