Cheetah Mobile, the Chinese app maker for Clean Master, has acquired news aggregator News Republic in a deal worth $57m.
Cheetah Mobile buys News Republic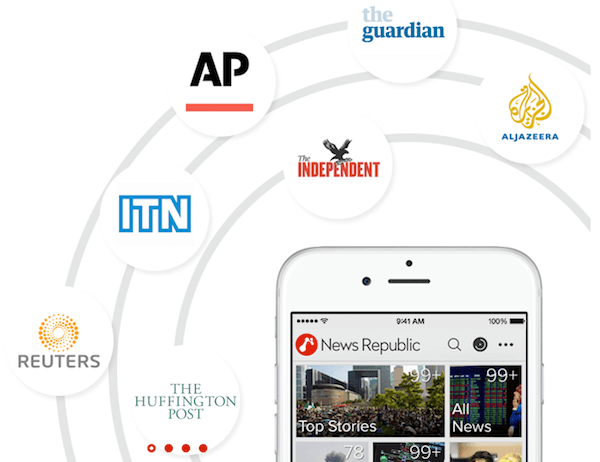 Source: news-republic.com
It's not entirely clear what Cheetah has planned for News Republic, but the company is on a roll when it comes to mobile expansion and growth.
News Republic is similar to Flipboard and aggregates a variety of news sources by topic in a user-friendly way.
Users can curate stories, but also become rated "experts" through being followed by others.
Cheetah Mobile has over 568m monthly active users. The News Republic deal would help improve the firm expose users to consumer-generated content. Being a mobile advertising company at its core, Cheetah could feature ads across the app to monetize it faster.