Mobile app development platform Capriza has updated its toolkit to include new features, usability improvements, and given the whole system a speed boost. Capriza's platform turns Enterprise software into small mobile apps, which it calls Zapps, accessed through a cloud-based virtual browser. The are designed using a drag-and-drop interface, and no coding or APIs are needed.
Mayank Mehta, Capriza's VP of product, said: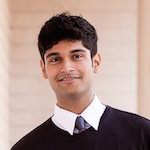 "Mobile has fundamentally changed how users interact with information systems. Simple, in-context and user-centric are now the norm. However, leading enterprise vendors struggle to embrace this mind-shift, and continue to port the entirety of their complex desktop application to mobile devices. Instead the key is to think about what the user is looking for at the time of need and deliver just that information. At Capriza we think user-first, not application-first, to power these mobile moments."
Capriza helps businesses make mobile apps simply and easily using its cloud platform
Capriza's platform is designed to make mobile Enterprise apps easier and faster to use. It says the new platform will cut app launch times down by half, and reduce the workflow on apps from Salesforce from nine down to two or three. Additionally, Peoplesoft apps will be trimmed down so users only see relevant content, something it also does for SAP apps. It also states that its apps require no special training to use.
Find out more about how Capriza can turn desktop applications into usable mobile apps on its website here.