CAIL Mobile has announced Doc-2-App, a new app building tool aimed at enterprises that converts Word, Excel and PowerPoint docs into mobile apps.
Why would you want to do this? Well according to CAIL, the idea is to allow companies to easily share documents on mobile without the need to email and open-up attachments. You can send a document to the app by either uploading it from the desktop, or by emailing it.
CAIL already offers its own 'mobile design platform that gives users a template-orientated, drag and drop tool, to quickly put together mobile apps, so this seems like an interesting spin-off of its core service. You can check out a quick video of Doc-2-App below.
Cail Mobile: Doc-2-App introduction
CAIL Mobile VP of products Shayan Mashatian said: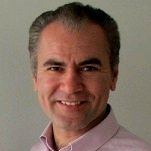 "The Doc-2-App tool provides a unique opportunity to share and manage information more effectively across multiple mobile devices and platforms. Replacing emails with apps, provides several benefits to share and consume data more easily. The users will receive updates and notifications conveniently and have a better user experience – especially when trying to read and edit documents on small size screens."
Doc-2-App is certainly an interesting approach to mobile document sharing, but we wonder if the need to access docs on mobile isn't better served by a cloud storage app like OneDrive or Dropbox. Nevertheless, for CAIL customers it's certainly worth a look. Check out the website for more information.