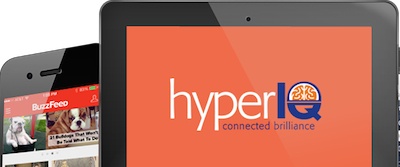 Social news company BuzzFeed has acquired Hyper IQ, an app development start-up, in order to concentrate on building up its own native app.
BuzzFeed was one of Hyper IQ's first clients, and the team of seven will eventually head up a new BuzzFeed software development office in Minneapolis, which is expected to house 30 engineers. BuzzFeed said the team would be working on iOS, Android, full stack, front end, and quality assurance.
In an interview with The Verge, BuzzFeed's CEO Jonah Peretti outlined some of the reasons why the company will focus on its native app:

"Native apps are extremely fast, and they are a great way to get to news and entertainment and video. Native apps can be a really great experience. The other reason we're really excited about native apps is that you can get data back in a really rich way about how people are engaging with your content. So that helps us make better stuff and be engaged with our audience. The other thing we see, and lots of publishers see, is that the users of our mobile apps share at a higher rate. They visit more frequently and read more."
In a statement, BuzzFeed said Hyper IQ will help "kickstart the company's mobile app product offerings in new verticals including news and video." BuzzFeed has a monthly, global readership of 200 million, and recently announced it reached 750 million video views during November 2014 alone. The terms of the Hyper IQ deal will not be disclosed.