Simplaex is a new mobile app marketing technology platform that will see its official launch occur at the GDC 2016 gaming convention in San Francisco. The idea behind the platform is to attract actual game players to apps, ignoring the current marketing tools based around traffic, to decrease user churn.
This way, says Simplaex, once you've got the right people playing your app, you can concentrate on keeping them engaged. The Simpleax platform is a marketplace for buying, selling, and engaging players, without the need for an SDK.
Simplaex's new platform is designed to help game developers buy and sell app users
The platform cleverly provides developers with the chance to sell players who stop playing one game, but may want to play another — all based on personalized data collected during the time they're playing your game. It's an unusual approach to the question of how to find the right players for the right game.
According to the company, the peer-to-peer platform can potentially reduce acquisition costs by 50%, then increase retention by between 40% and 50%.
Jeffry Van Ede, CEO of Simplaex, said: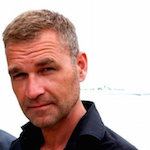 "The boundaries of today's business model have been stretched for too long now. New technologies haven't changed the principles of the black box or the increasing costs and complexity. We listened to our customers and agree that the time has come to stop talking about traffic, audiences, inventory or even look-alikes. With Simplaex we focus on what really matters – players and players only; direct, efficient, without hidden costs but with full transparency. We invite all game developers to test our new platform and see for themselves what it can do for their games."
Visit Simplaex's website here for more details on its services.