Deep linking technology company Button, with the assistance of Redpoint Ventures, has raised $12 million in its Series A funding round, which it intends to use to build its interesting customer acquisition, engagement, and monetization platform.
Button wants to connect related apps together in a seamless way, so related services can be offered to users in an easy, transparent fashion. When it launched last year, on-demand car service Uber was its only partner.
Button could add a few lines of code to another app, one related to a restaurant or club for example, and when a booking was made, a card for Uber's services would pop up afterwards. The user could then make a booking directly, or download the app.
In an interview with VentureBeat, CEO and cofounder of Button, Michael Jaconi, explains: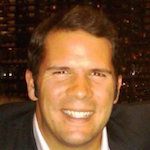 "We'll try to always contextualize where you are and what you're doing. For instance, if you place an order through Drizly for wine and beer delivery, Button will not likely promote a ride with Uber. But it might connect you to WunWun's everything delivery service for food and other party accoutrements."
Apps get paid when users buy something from the promoted service, and Button takes a percentage of this figure. It's working on building in targeted discounts and coupon-style deals using a system called CartAdjust, which would automatically apply any discount on checkout, saving the user any hassle of recalling and entering a promo code.
Button intends to use the new funds to build this and other new technology, primarily by hiring new team members with backgrounds in data science. In addition to Uber, Button has since signed Resy, GlamSquad, WunWun, Tableist, Hello Vino, Zeel, and Drizly on as partners.