App development platform Built.io has announced early access to its new cloud integration and data orchestration platform, which it calls Flow. It's a standalone product designed to complement Built.io's existing Mobile-backend-as-a-service system, and includes a suite of tools to help developers manage projects across connected services, hardware, and systems.
Built.io's platform primarily powers servers and databases for businesses, but with Flow, the company wants to appeal to a wider developer audience working on the Internet of Things.
Built.io's chief operating officer, Matthew Baier, explained the benefit of Flow: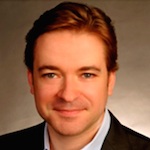 "A connected thing by itself has little value, just like an empty smartphone doesn't have much either. Only when you fill that phone/thing with apps and tap into cloud services that enrich what you can do with it, do you begin to unlock its true potential and generate tangible business value."
Baier went on to talk about how Flow and the Internet of APIs is different from other integrated API platforms. Flow's cloud based tools are accessed using a browser, making it lightweight and easy to use, and there's no charge for connection. Instead, there's a scaled subscription plan based on how developers use the platform. Finally, a marketplace lets developers share and monetise work flows.
Nishant Patel, Built.io's chief technology officer, said: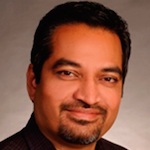 "The reality is that today and tomorrow, most serious enterprise mobile and Internet of APIs applications require some form of integration. With Flow, integration becomes as easy and fast as Built.io made it to build the app in the first place."
Interested developers can sign-up for early beta access to Flow now, ready for launch next year. Read more about Built.io's plans for the Internet of Things, and the Internet of APIs in our interview with Nishant Patel. More information on the company can be found by visiting our profile on Built.io.