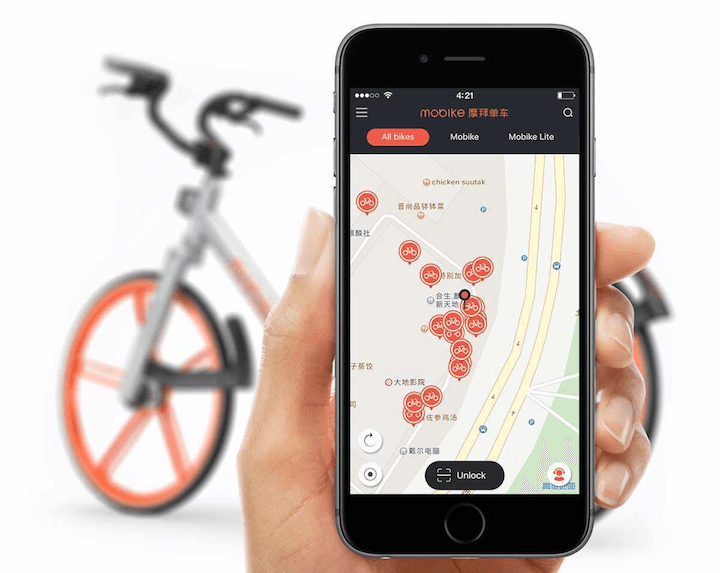 Bike-sharing app Mobike has raised a massive $600 million in new investment, in its largest funding round since its formation. Led by China's Tencent, the news comes on the cusp of Mobike's launch in the UK. It ready operates in 100 cities in China, and in Singapore.
Tencent is joined by Sequoia, Hillhouse Capital, TPG, and other existing investors, plus several other new games were added to the list, including BOCOM International Holdings, ICBC, and Farallon Capital.
Mobike boasts 100 million users and clocks up 25 million rides each day. The financing will be used to further expand the company's international presence.
CEO Davis Wang is quoted as saying:
"We will accelerate the pace of global expansion, and our new target is to be in 200 cities by the end of this year."
Additionally, Mobike will use the funding to investigate how artificial intelligence and the Internet-of-things can benefit the operation.