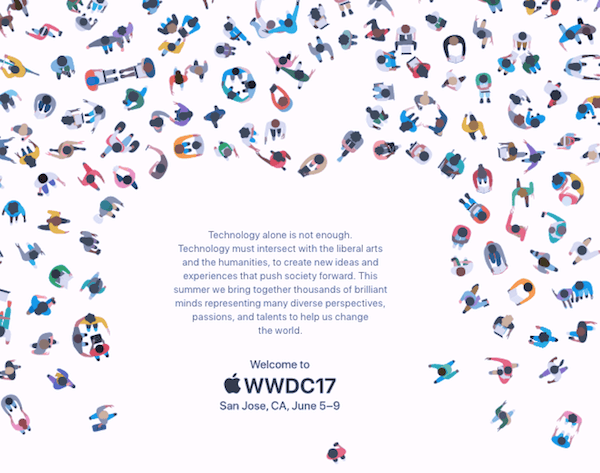 Apple has set the date for the 2017 Worldwide Developers Conference, its annual developer get-together, which is famous for its keynote during which new products are often announced. WWDC, as it's also known, will take place between June 5 and June 9 this year.
WWD 2017 will be held at the McEnery Convention Centre in San Jose, a short distance from Apple's Cupertino, California headquarters. In addition to the possibility of new hardware, Apple is likely to show off iOS 11, and new versions of WatchOS, tvOS, and more.
Developers attending the event will be able to quiz the many Apple engineers available, and take part in workshops dedicated to making the best of Apple products and software. However, space is always limited, and demand will outstrip supply of tickets.
Anyone wanting to attend WWDC this year must apply for tickets through the official WWDC website, which will open for business on March 27, after which Apple will randomly select those who can buy tickets.