Apple wants the next generation to learn how to code, and has announced Swift Playgrounds, a simple to use yet still powerful app that teaches Swift programming to students and beginners. The app features Apple designed lessons teaching core coding principles and concepts in an engaging way, using fun characters and rich, interactive worlds.
Swift Playgrounds is a learn-to-code app from Apple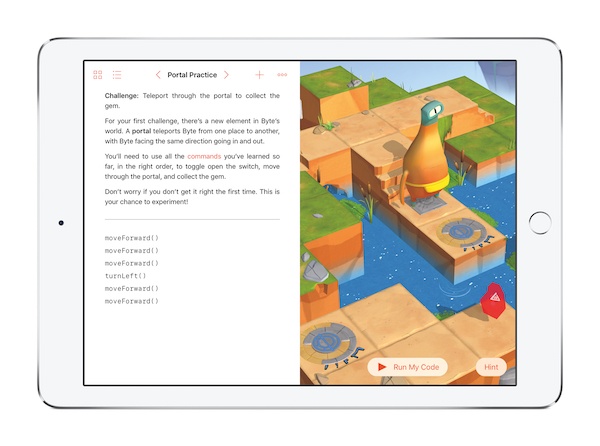 Designed for the iPad, Swift Playgrounds includes templates for students to modify, a clever coding keyboard with quick access to specific commands, shortcut menus, and a library of commonly used coding strings. It's also possible to start with a blank document and add in your own graphics.
Developers can use Xcode to create challenges for use in Swift Playgrounds, allowing educators to tailor it for their own lesson plans, plus the resulting projects can be exported and turned into full apps for iOS and MacOS.
Apple will release Swift Playgrounds for free later this year, but it's available as a developer preview now, with public beta access expected in July with iOS 10. Learn more about it here.