Apple has launched an enhanced, unified version of the Apple Developer Program, which brings together all the software and tools needed to produce apps for the latest versions of Apple's operating systems. It's available for all registered Apple developers, and for those who have yet to sign-up for the program.
Developers will be able to download beta releases for iOS 9, OS X El Capitan, and WatchOS 2, and receive access to all the new features they contain — including HomeKit, HealthKit, MapsKit, and Wallet beta. Existing features such as Apple Pay, Game Center, and In-app purchases are also part of the package.
The Apple Developer Program now includes access to betas of iOS, OS X, and WatchOS 2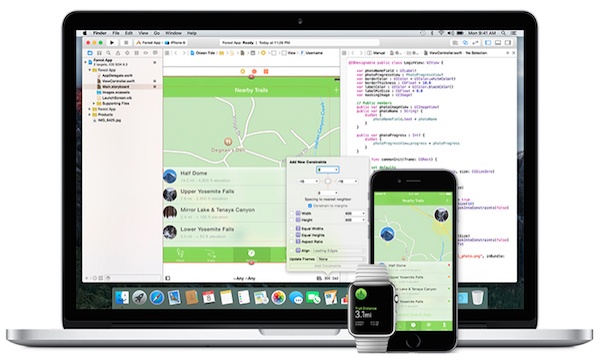 App testing is taken care of using TestFlight, and there is a complete system for releasing your apps into the iTunes App Store. Using iTunes Connect, Apple also provides an extensive app analytics platform.
Membership costs $99 per year, and you can sign-up for the Developer Program here. Existing Apple developers should find they have been switched over to the new plan already.