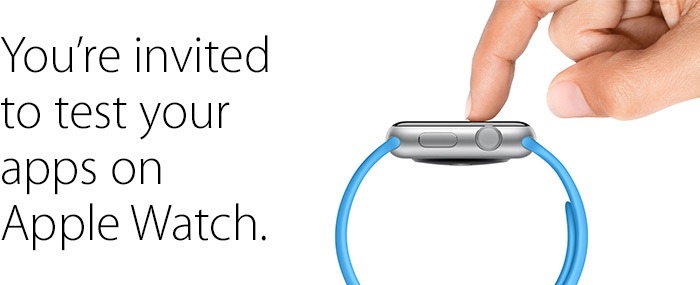 Apple is inviting developers making apps for the Apple Watch to visit its campus in Sunnyvale, CA, to test out the new hardware.
Currently Apple Watch developers have been testing their apps in the Xcode Simulator, but by getting hands on with the Apple Watch itself they'll get a better insight into how users interact with their creations. The program will cover apps, notifications push to the Apple Watch and Glances. You can sign-up over here.
An Apple email sent out to developers read:
We're looking forward to the innovation you'll bring to the most personal product Apple has ever made. If you have a WatchKit app, Glance, or notification that's ready to test on Apple Watch, you can reserve a day for testing at one of our upcoming labs.

The lab in Sunnyvale, California runs from March 16 through April 30, 2015. You may bring one other member of your development team in the iOS Developer Program. We recommend that an engineer and a designer attend from each team.
In related news, Reuters has published a report revealing that a few key features of the Apple Watch are currently unavailable to third party developers. Apple has blocked the gyroscope, accelerometer, Force Touch and heart rate tracking, among others.
One developer interviewed by Reuters said Apple may have done this to inspire creativity through restraint, although another called the limitations "discouraging." It will be interesting to see what apps will be launched with the Apple Watch when it releases next month.